Extend-A-Haul
Product Pricing
This item is not available online. Please call to order 712.324.1930.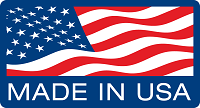 Extend-A-Haul
Have you ever needed more room in the bed of your pick-up?
Do you need the length of a trailer but don't want to pull, store, register and insure one?
Extend-A-Haul™ Loading Ramp system is a strong, brushed aluminum, truck bed extender and ramp. Allows you to easily carry all the "stuff" that won't fit on normal truck beds which may include Wilcraft™, golf carts, Jon boats, ATVs, and motorcycles, to building materials; including but not limited to carpet and wood, you can haul it all. The Extend-A-Haul™ also features an exclusive gravity-loading ramp design that simplifies loading and unloading. Winch your load up and let gravity do the rest.
Hauling your Wilcraft™ on your pick-up, no trailer needed.
Load and carry your ATV and Portable, no lifting or disconnecting.
Even two ATVs at a time.
Motorcycle load and haul. (optional accessory)
Golf carts
Long awkward building materials, no problem.
There's even a model for your UTV's bed
Built with extruded 6061 aluminum alloy, then TIG welded this ramp will last for years. EXtend-A-Haul provides a one year warranty against defects in material and workmanship. The Extend-A-Haul™ ramp loading system is available in a variety of lengths and attaches easily to most truck beds. You may store it in your truck or easily remove from your vehicle after each use. Vehicle owners do not need additional insurance or registration, plus you can't jackknife this.
Extend-A-Haul™ Base Unit
5' Full Bar Unit
6' Full Bar Unit
8' Full Bar Unit
BBBuggy 6' Unit
BBBuggy 8' Unit
UTV Extender "Little Rascal"
Polaris 500 Unit
Yamaha 700 Rhino Unit
NIVEL (38 X 30)
Carts Bed Extender 8ft Gross
Carts Bed Extender 8ft Gross w/ Powdercoating
Custom Cart Sizes Available
Equipment Haulers
Snowmobile Hauler (Standard 7ft Unit)
DBL Sports Bike Hauler
(Combo) UTV Trike Cruiser Hauler
Spider Motorcycle Hauler
Bed Slide
Accessories
Winch w/ woven Nylon Cable (complete kit). Kit includes: winch, wireless remote, guide plate, Extend-A-Haul Mount Bracket w/bolts
Motorcycle Chock
Shipping
Shipping cost varies by destinati